Changhong M3000 FHD Smart LED Projector
A compact yet powerful projector for home and office.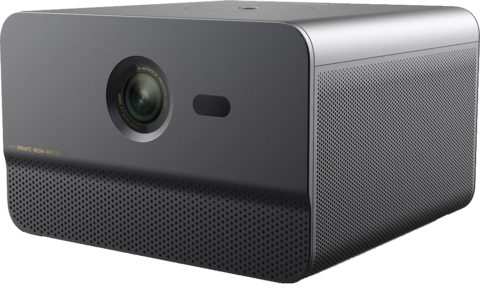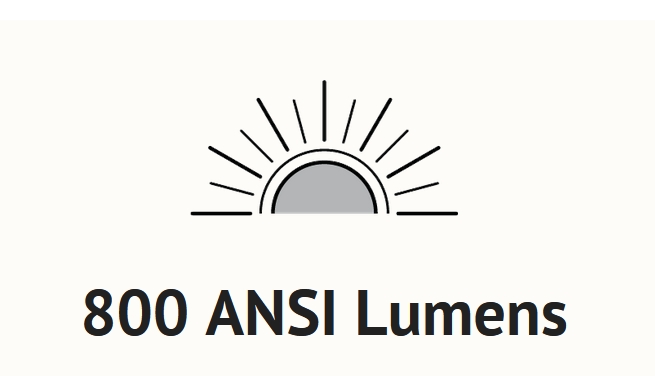 M3000 delivers 800ANSI lumens (1900 Lumens Perceived LED Brightness when Helmholtz-Kohlrausch effect are considered). It is 40% brighter than average competitor models in its class.
The projector offers Native 1920*1080 resolution with 4K decoding supported, so you can enjoy high resolution pictures in big screen without losing image quality.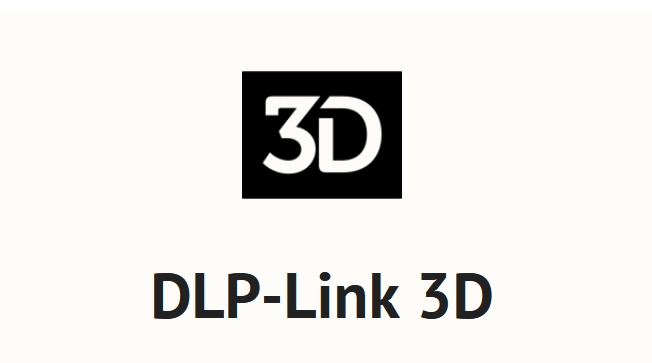 M3000 supports DLP-Link 3D. With the optional active 3D glasses, you can enjoy life-like 3D viewing experience at home.
A brilliant colour is critical for home cinemas. BT.709 is the industrial standard for HDTV all over the world, to guarantee accurate reproduction of cinematic colour, a 100% BT. 709 coverage is required.
M3000 goes way beyond the industrial standard, with its 135% of BT.709 coverage, you can expect the most accurate and vivid colour to be displayed.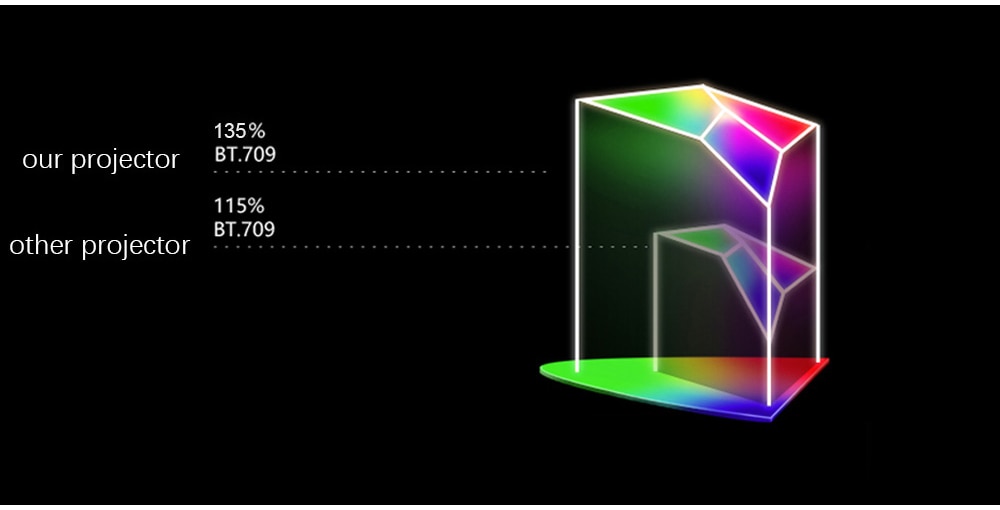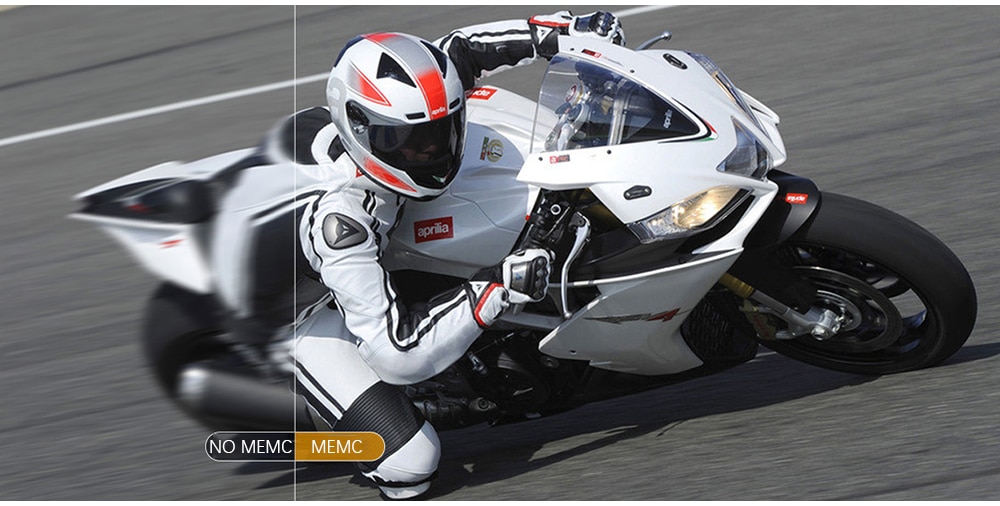 MEMC is a frame interpolation technique developed to enhance the quality and smoothness of the video. The process artificially adds additional frames between original frames.
The 3rd generation MEMC in 2020 allows a precise control on the frame-interpolation, boost the image processing capability by 30%. It effectively eliminates motion judder in high-speed sequences.
MEMC is important for high movement pictures such as live sport program, with the help of 3rd generation MEMC, you will no longer so dragging /blur on the images.
HDR10 doubles the perceived image brightness along with a increase image contrast (comparison of the light reflected from an all-white image and an all-black image).
M3000 fully support HDR10.
With HDR10, user's won't suffer from missing details and see more depth in the colour.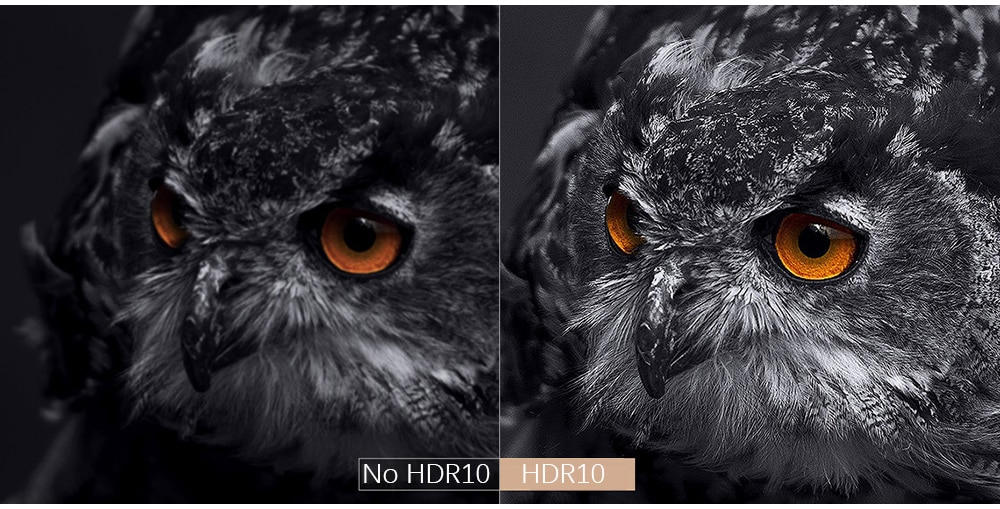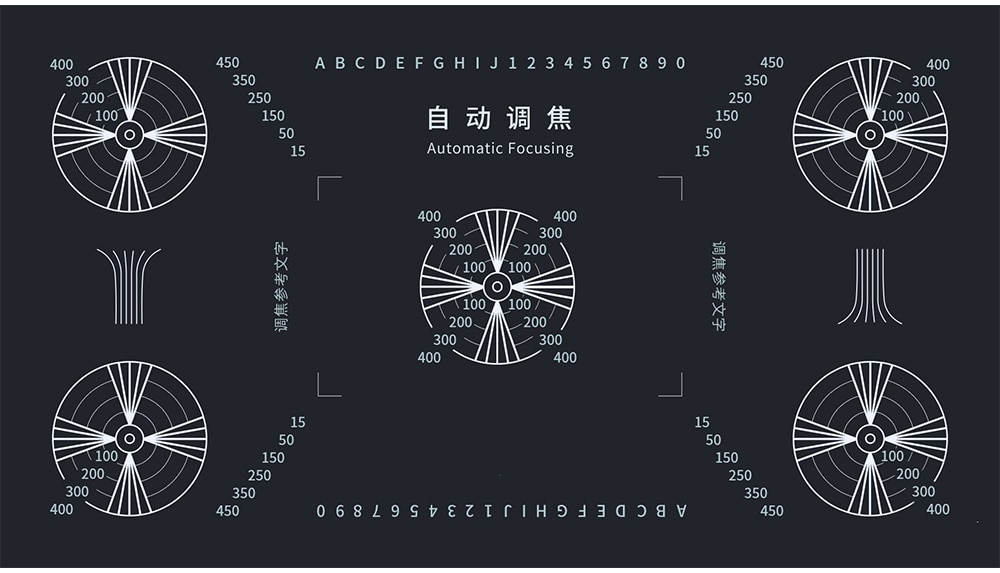 The full time stepless AF works in the background without bothering you. Any slight movements of the projector will be detected and trigger the AF. The image will be put back in focus even before you feel it.
8 Points Keystone Correction
With up to 8 points keystone adjustment, a prefect image is always projected in regardless of the position of the projector which offers the maximum flexibility on your home cinema setups.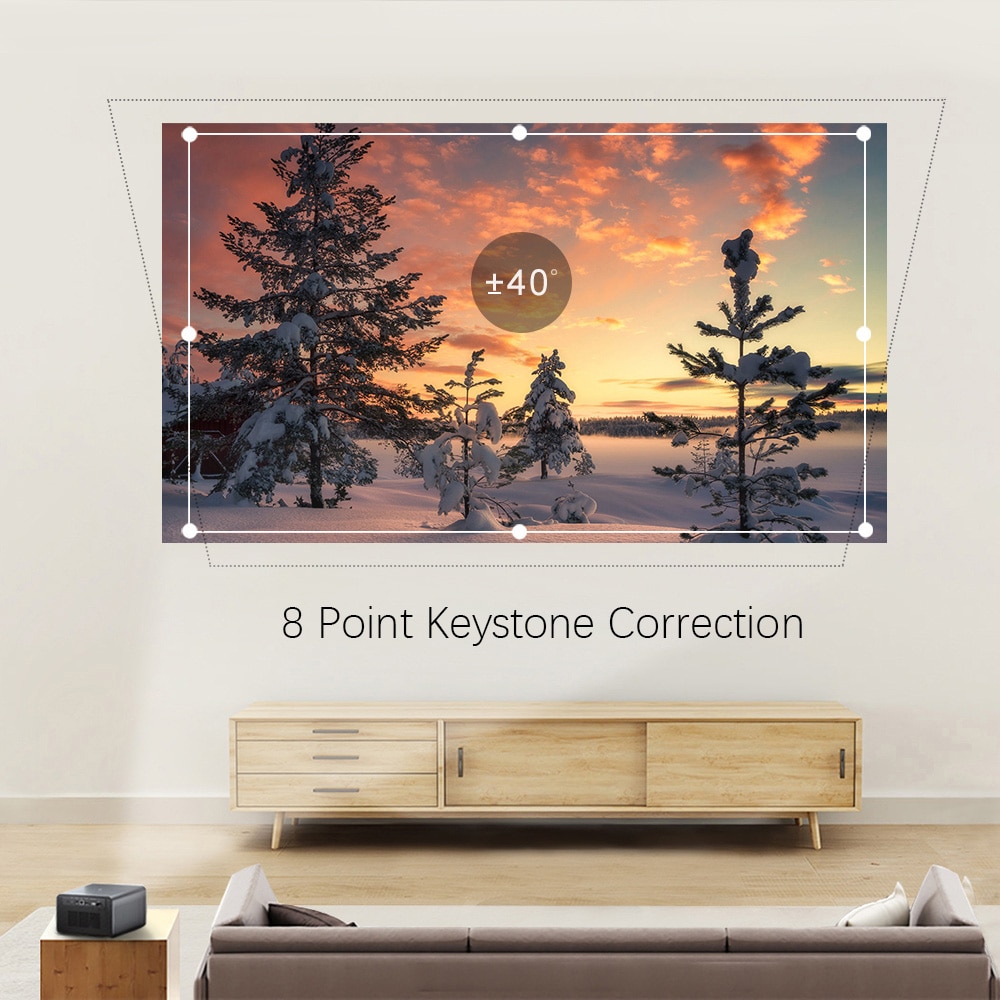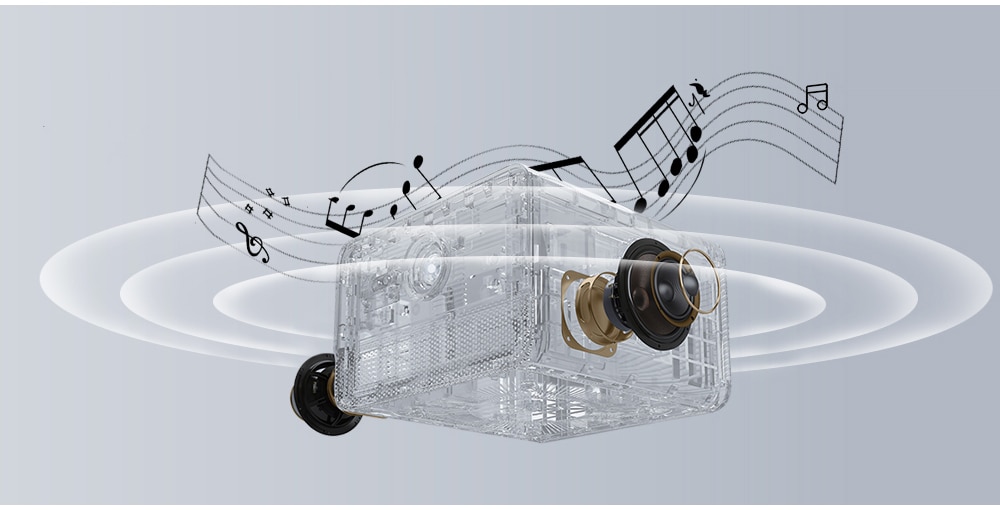 The projector's built-in 5W*2 speaker with Multi Pre-tuned sound themes offer great sound experience.
It also loaded with multi sound quality enhancement technology including Speech Enhancement, Bass Boost and crisp treble performance.
The built-in Bluetooth model allows external speaker/sound system to be connected to the projector with messy cables.
High quality optical S/PDIF sound output
When the user want to enjoy high quality sound, the optical S/PDIF port allows Dolby digital 5.1 sound system to be connected the projector without loss of sound quality.
M3000 utilise LED light source which features 30,000 hours lifespan so you do not need worry about high maintenance cost or decay of image colour/brightness performance.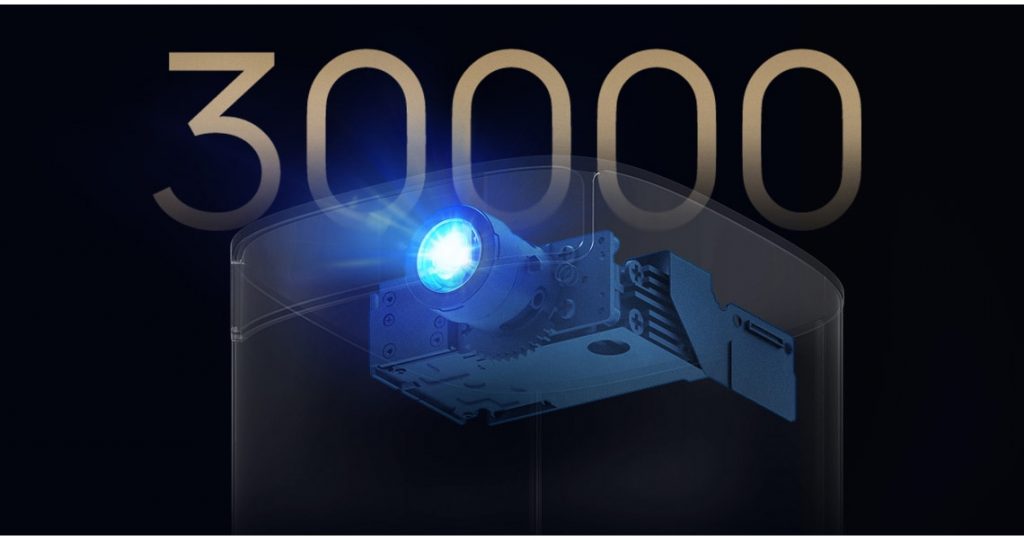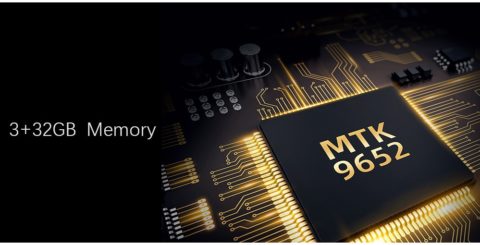 MTK9652 chipset is almost exclusively deployed for 8K TV. M3000 is the first home cinema projector to load the MTK9652 chipset.
With 4*Cortex-A73 CPU and 2*Mali-G52 GPU plus 3+32GB memory on board, it outperforms all competitors in its class as of today and guarantees a smooth smart TV experience.
You will find all the connection ports required for external AV devices including HDMIR (ARC enabled), 3.5 Audio Output, USB, RJ45 ethernet and Optical S/PDIF.
M3000 also support dual-band 2.4Ghz/5Ghz WiFi and Bluetooth for wireless connections.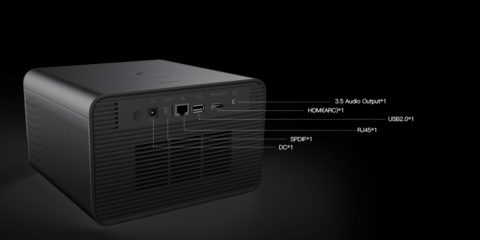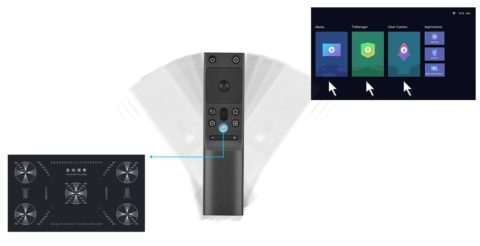 The Bluetooth remote allows full controls over the projector functions with quick access to focus adjustment and airmouse functions.
Unlike traditional IR remote, the remote works at any angle within 15 meters away from the projector. 
With the airmouse function, by a simple shake, the remote will turn to a mouse so you can scroll up/down, click, drag on the screen, just like a computer mouse so you won't get trouble to interact with Android app's interface.
Overheating will cause product failure and reduce the projector's lifespan significantly.
M3000's powerful cooling system with the side honeycomb mesh design offers fast heat dissipation, makes the projector last longer.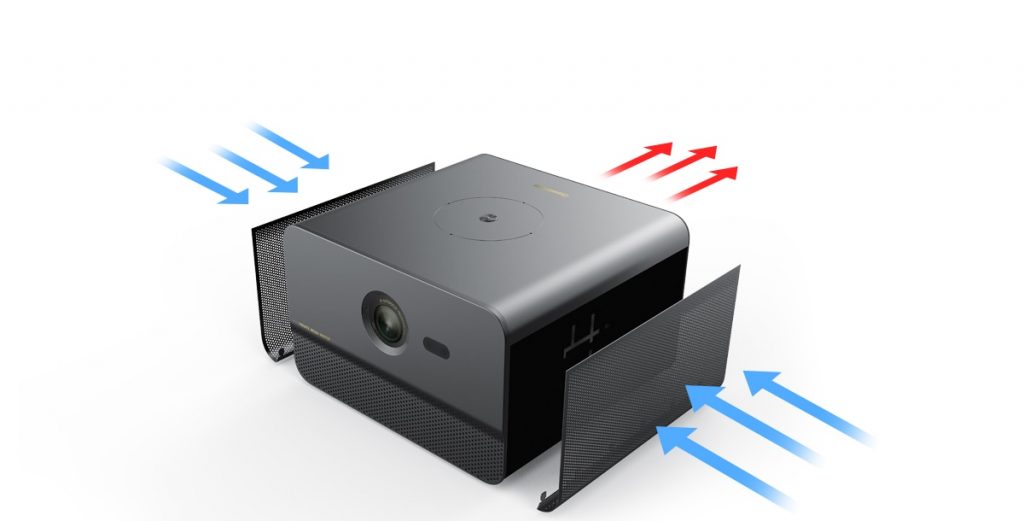 M3000 has a tripod socket with the standard 1/4" screw. 
You can use any universal 1/4″ projector floor/wall/ceiling mount to install the projector in the way you like. Or, you can simply place it on a table top.
M3000 is a short throw projector with the throw ratio of 1.2:1.
A 100" screen can be projected just 2.5m away from the screen (2.66m measured from the back of the screen).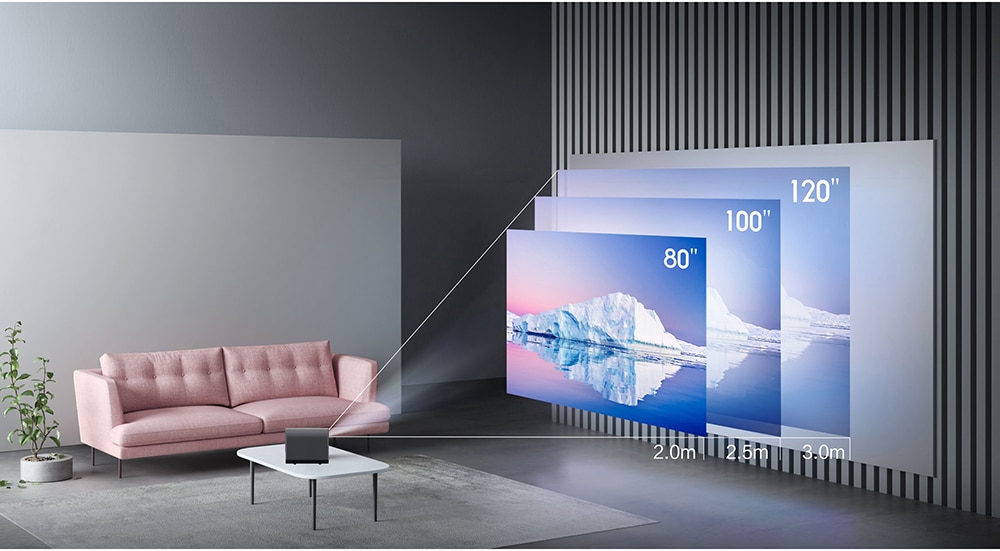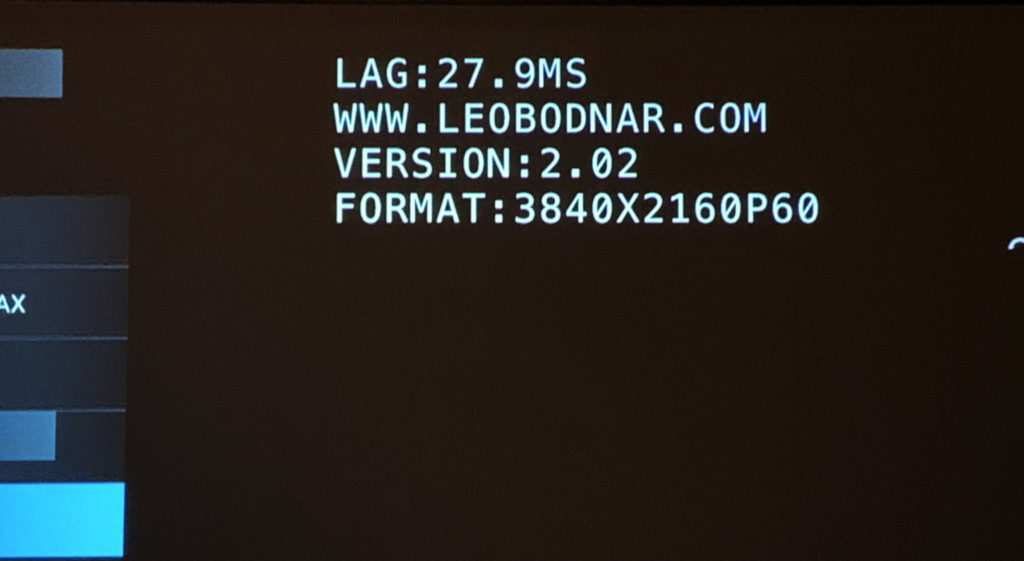 Input or display lag is the time (measured in milliseconds) it takes for a display device to react and display your commands you've inputted from your game console. 
As you might expect, the amount of input lag is vital for competitive gaming where every millisecond counts.
M3000 projector's input lag reading is less than 28ms which helps you to always stay ahead in competitive gaming environment.
The new CHiQ 7 OS is smart TV OS is developed based on the latest open source Android 9.0.
The UI comes with a simple and user friendly interface.
Because it is Android based, user's can install many compatible Android apps including YouTube, Netflix, Amazon Prime Video, Kodi etc. which allows the user to access those popular streaming service without any additional devices.