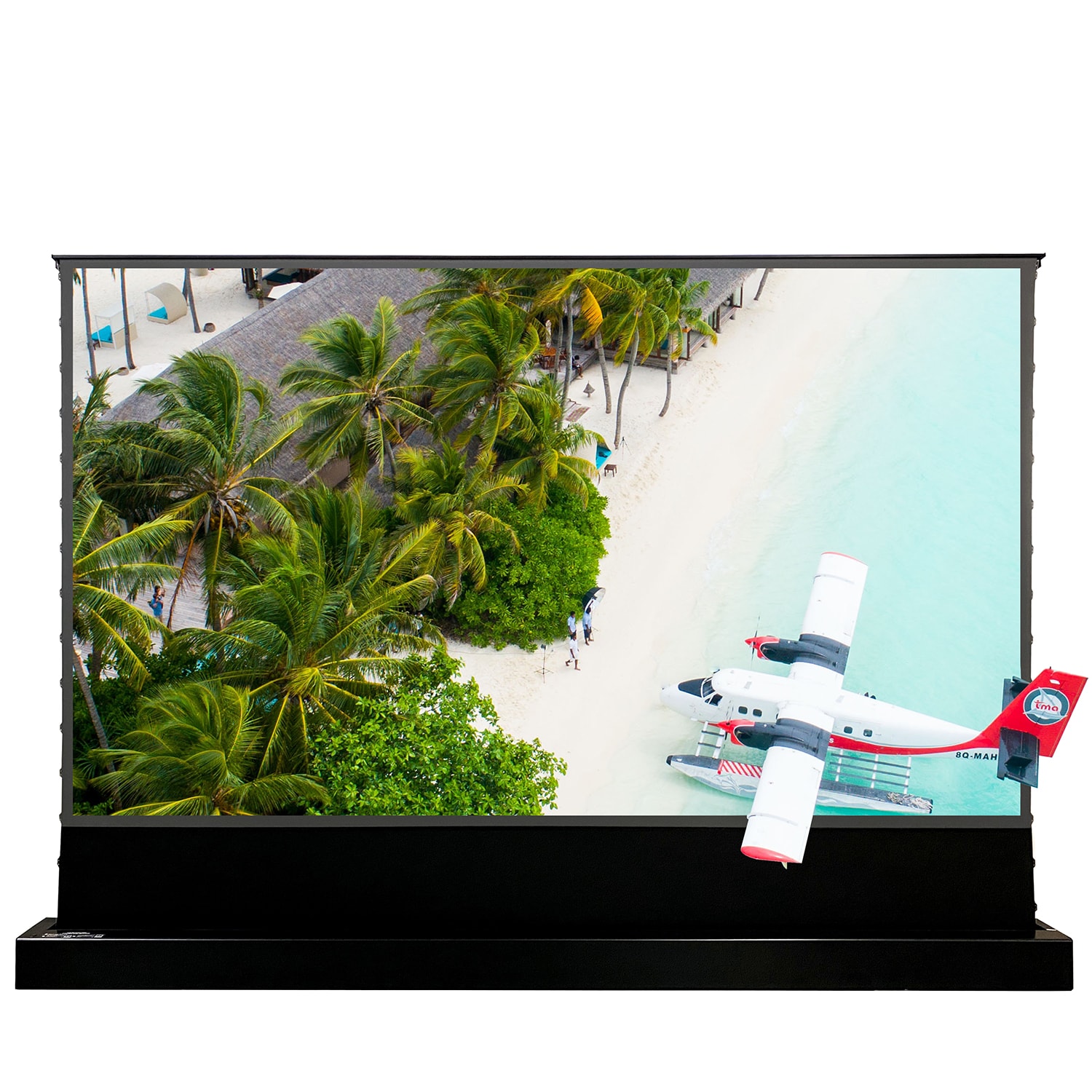 VividStorm S PRO Motorised Floor Rising Tab-Tensioned ALR Screen for UST (Ultra Short-Throw) Projectors
The S PRO series screen from VividStorm is a dedicated projector screen for UST projectors.
S PRO series feature a motorised floor rising mechanism which offers a discreet screen solution. When not in use, the screen will be rolled back into the screen case and stored safely and you can move the screen from one room to another without efforts which offers a great flexibility which other screen solutions can not match.
The tab-tensioned screen structure make the screen absolutely flat to deliver stunning images for UST projectors.
The screen material with a special optical sawtooth structure and the light-rejecting filter to efficiently reject the ambient light so you can enjoy stunning pictures even in the day time.
Important: This S PRO Motorised Screen is dedicated for UST Projectors. It is NOT compatible with Standard Throw/Long Throw projectors!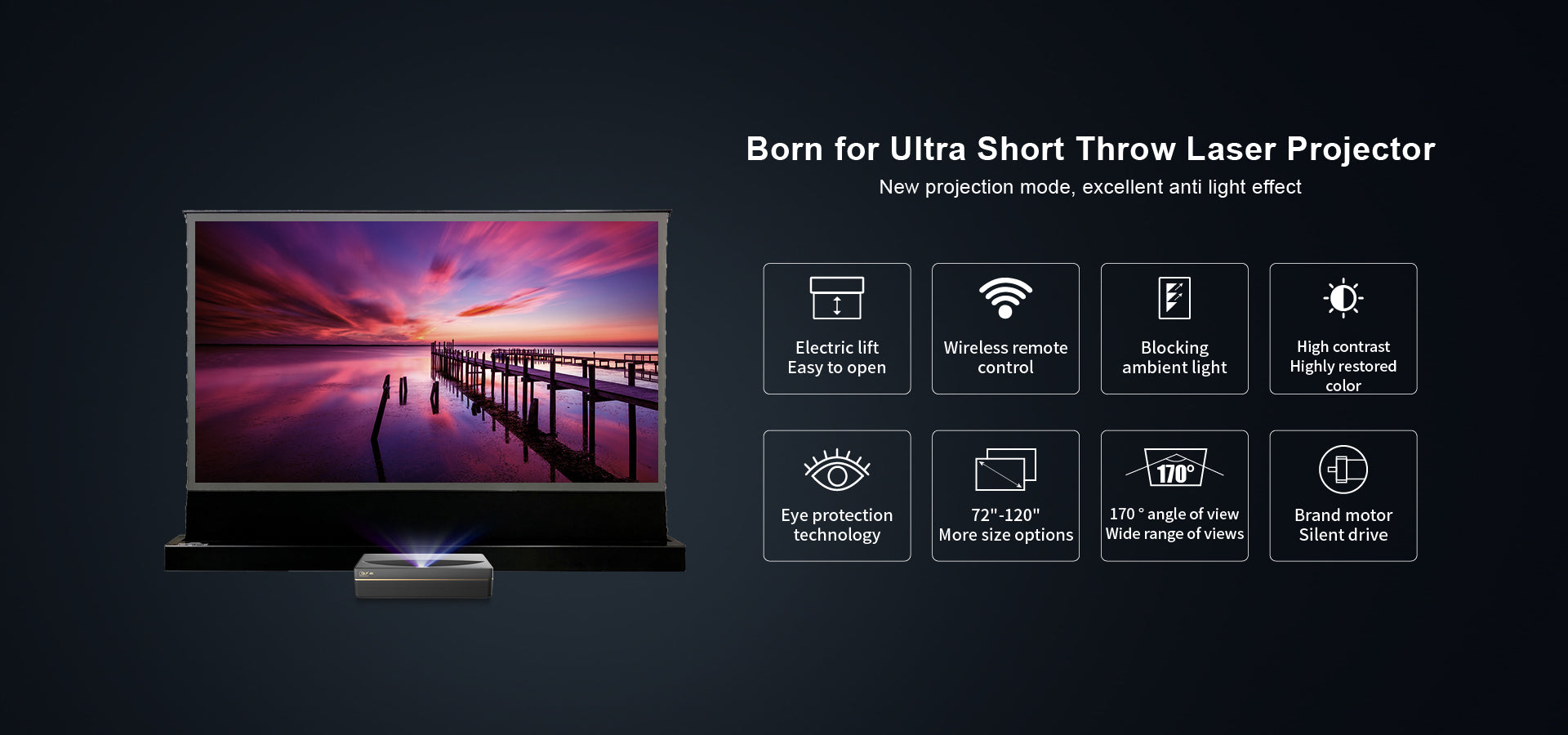 Vividstorm S Pro Series Screen Video Reviews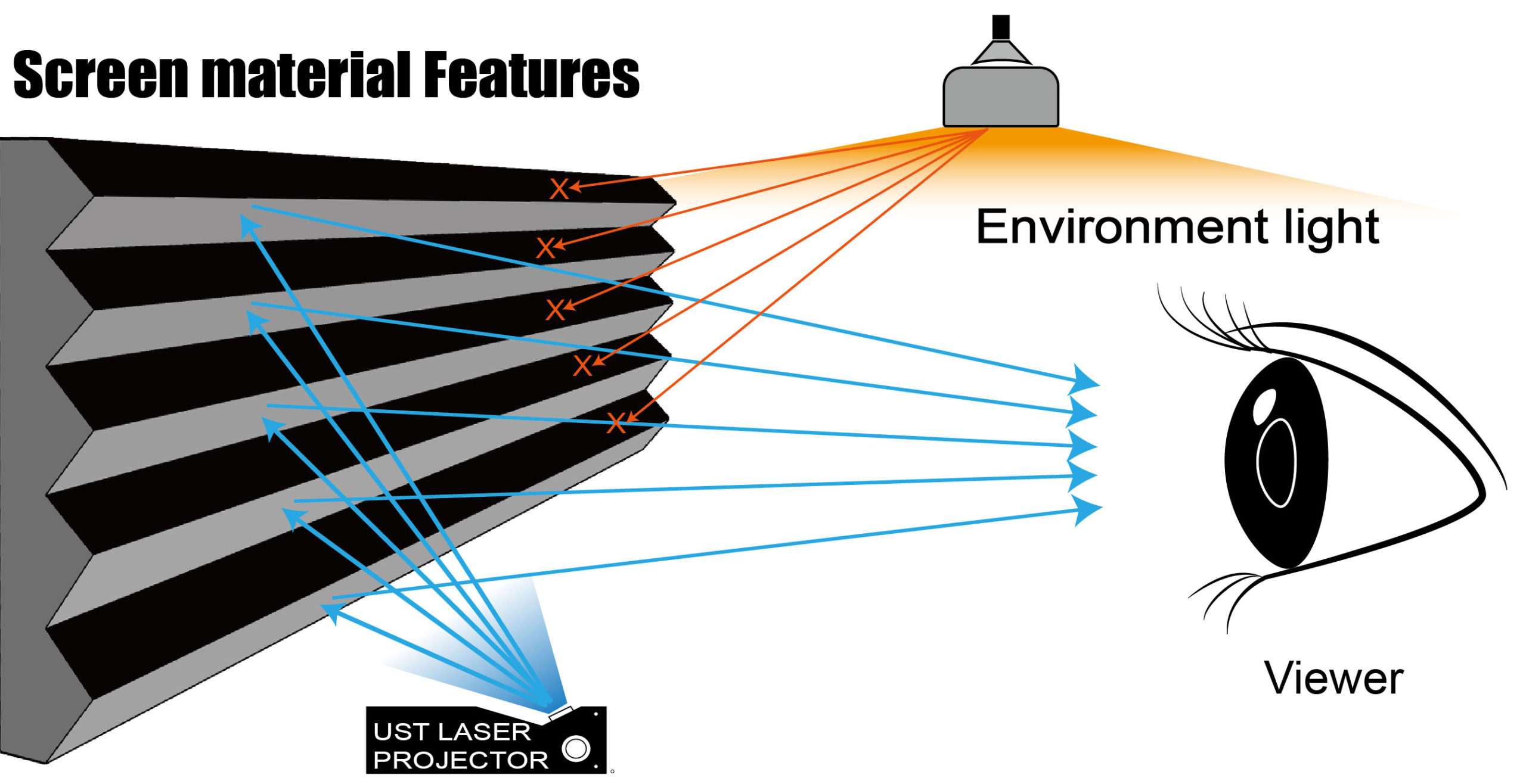 ALR (Ambient Light Rejecting)
Ambient light is the enemy of any projector. The S Pro series ALR screen can efficiently reject 97% of ambient light to negate the washout effect caused by the ambient room lights.
Projector – Screen Synchronisation
S PRO series comes with a free wireless projector trigger.*
Simply insert the wireless USB trigger into the projector's USB port. When the projector is switched on, the screen will be triggered and rise automatically. When you turn off the projector, the screen will be retracted back to its case simultaneously.
*Wireless trigger compatibility is not guaranteed for all projectors. Also, the trigger is a gift, not covered by the screen's manufacturer warranty.
Wide Viewing Angle
S PRO series ALR screen offers a 170° viewing angle so the audience can enjoy the same perfect picture, whether it's just you and your family on the couch.
8K UHD/3D/HDR Ready
S PRO series' screen material is fully optimised, and it is 3D Active, 8K Ultra HD, and HDR Ready, so you can be confident that the screen can work with future generations of UST projectors. 




Multi-Installation Position
The default installation for the S PRO series is straightforward. Simply place it on the floor, and that is it.
However, if a wall-mount installation is preferred, with the optional wall-mount bracket, the screen can be fixed on the wall for a more discreet installation to fit your room's style.
A Projection Screen That Rises From the Floor
It has a free-standing design, is easy to transport, and is ready to play in minutes.
S PRO Series
Available Size: 72″-120″
Available in Black/White Casing
Vividstorm S Pro Series Screen Size Chart