S-FX ALR (Ambient Light Rejecting) Series Fresnel UST Projection Screen
Changhong S-FX series ALR screen is made of Fresnel optical materials.
Specially designed for UST (ultra-short throw) projectors, with its advanced, multi-layer optical material, S-FX screens can efficiently reject 90% of the ambient light that come from the top and sides of the screen to deliver vivid images even in brightly lit rooms.
More than just making the image brighter, S-FX sereis dramatically (up to 30 times) enhance the image contrast and colour saturation.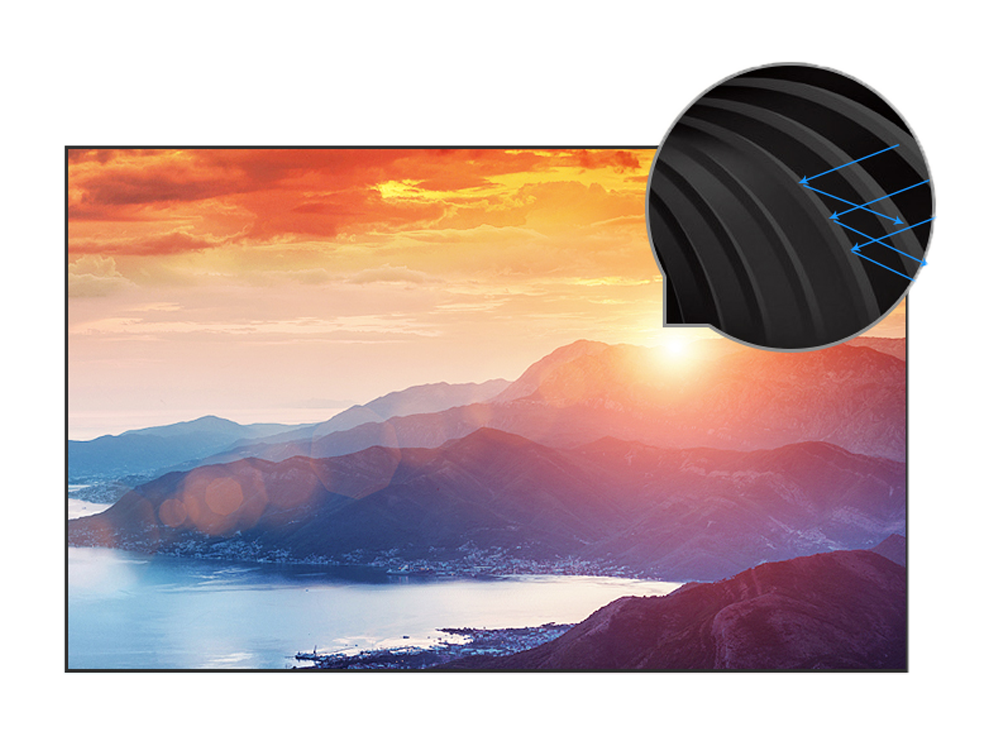 Most of the other ALR screen on the market only reject the ambient light from the top of the screen, so, in order to enhance the contrast and colour performance, most of the other ALR screens offer a low image gain of 0.6 or less which is reducing the image brightness.
S-FX series is different, thanks to its unique optical design, it is capable of rejecting ambient light from both the top and the sides of the screen, therefor, it can enhance the image contrast and colour while offering an amazing high image gain of 1.2 in the same time.
Fixed Frame with Hard Screen
The fixed frame design of S-CK series ensure the screen is absolutely flat which is essential for UST projectors. Since the distance between the projector and the screen is so short, any tiny curve on the screen will distort the projected image, only a fixed frame design can avoid such distortion.
S-CK series feature a one-piece, hard screen which is washable (with micro fibre cloth and clear water) and fire resistant, it is a screen that is reliable and durable.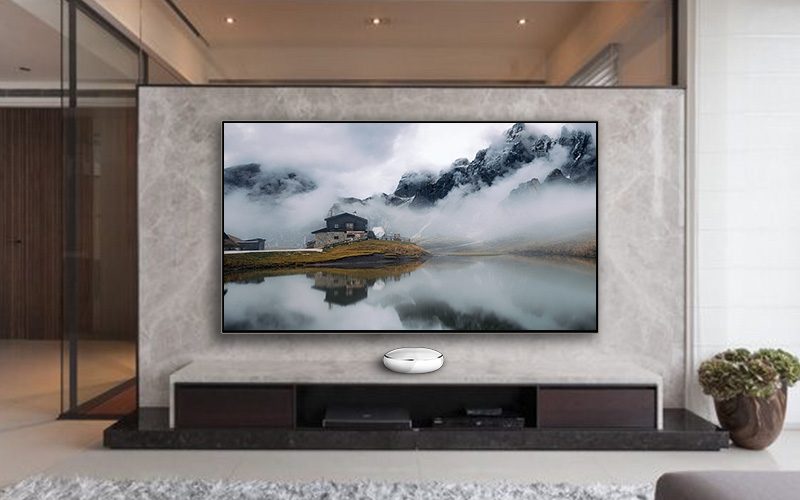 Viewing angle matters when it comes to projector, especially for home theatre owner. S-FX series provide a super wide, 120 degree viewing angle so everyone at your house can enjoy the same superior quality of image.
30 Times Enhanced Screen Contrast
Ambient light present will degrade contrast and colour saturation. In higher ambient light situations, this can render the images unacceptable. 
The S-FX series use a combination of optical filters and dispersion to tackle the issue. With S-FX series, the image contrast can be enhanced up to 30 times, colour saturation is also enhanced as the ambient light is reflected so you can see more detail with true colour.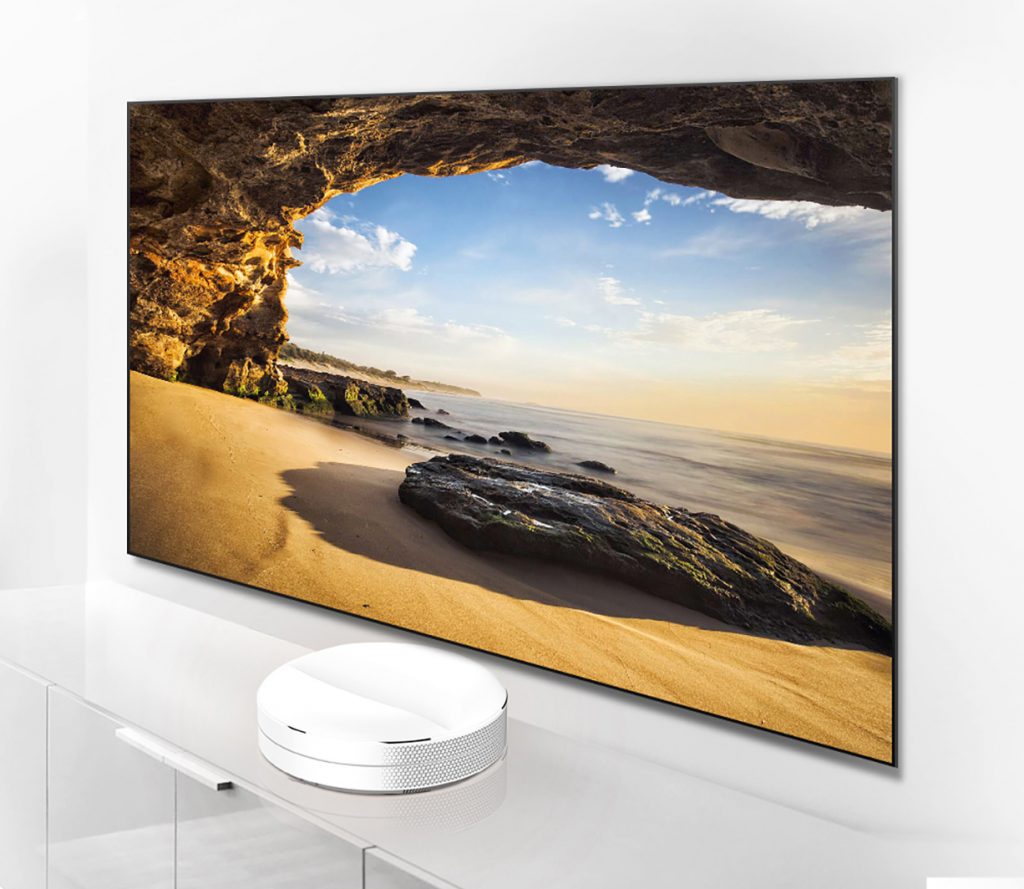 S-FX series screen features an ultra-thin design. The visible thickness of the screen edge is just 6.8mm so it can fit in your room well without disturbance.