ChangHong E5F36 FHD UST Laser Projector
With the DLP DMD 0.6″ chip set, 3600 ANSI lumens brightness and 1920×1080 FHD resolution, E5F36 is an ideal projector for classroom, meeting room and other small-medium size spaces where high definition and ultra bright images are required.
E5F36 is the most welcomed and best selling projector in Changhong Laser Display  product range for education and business sectors.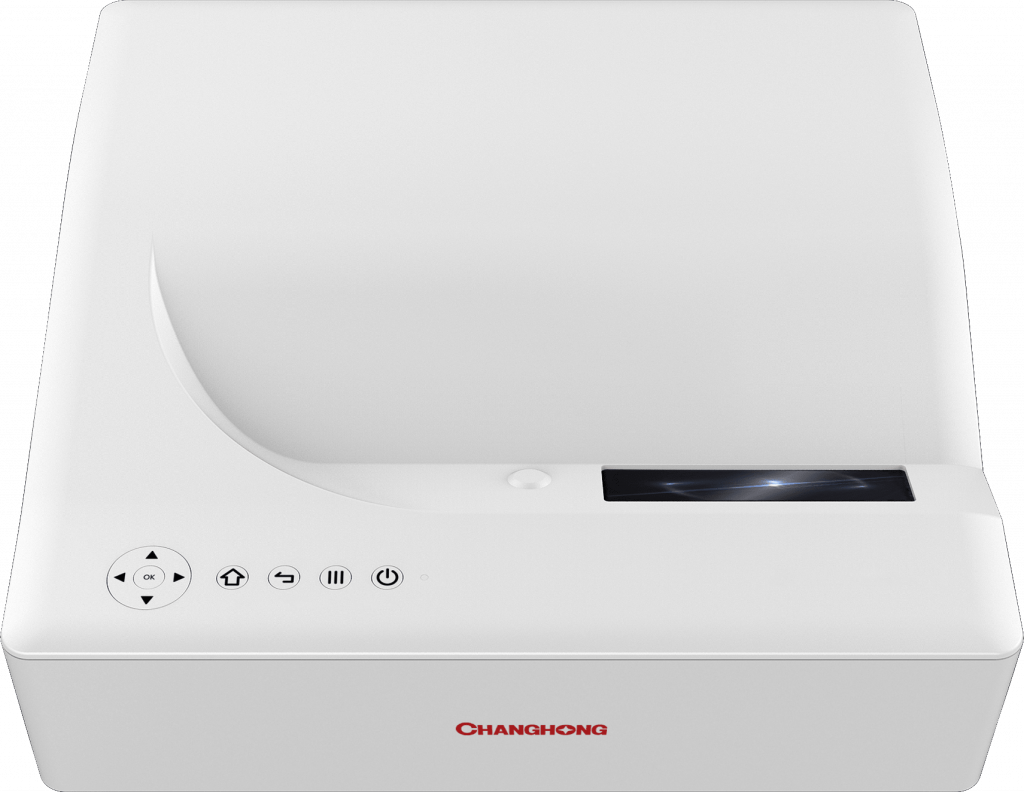 Brightness is critical for education and business projectors. E5F36 boasts 3,600 ANSI lumens which is more than enough for offices/classrooms.
The native FHD 1920×1080 resolution of E5F36 make it capable to display a clear images to meet modern business demands. 
Long-Lasting and Maintenance-Free
E5F36 is powered by the long-lasting, low maintenance laser light source which guarantees a long-lasting lifespan (25,000 hours) and it is maintenance-free, there is no lamp to be replaced which helps to reduce your running cost in long term.
Also, as it is powered by laser, it does not slowly fail the way as lamps do, so you can expect consistent image brightness throughout the laser light source's 25,000 hours recommended lifespan.
Space is precious for offices and classrooms. With an ultra short throw ratio of 0.23, E5F36 projects 100″ FHD image just 22.6cm away from the screen, there will be no more interruptions to your presentation when someone walking in front of the projector.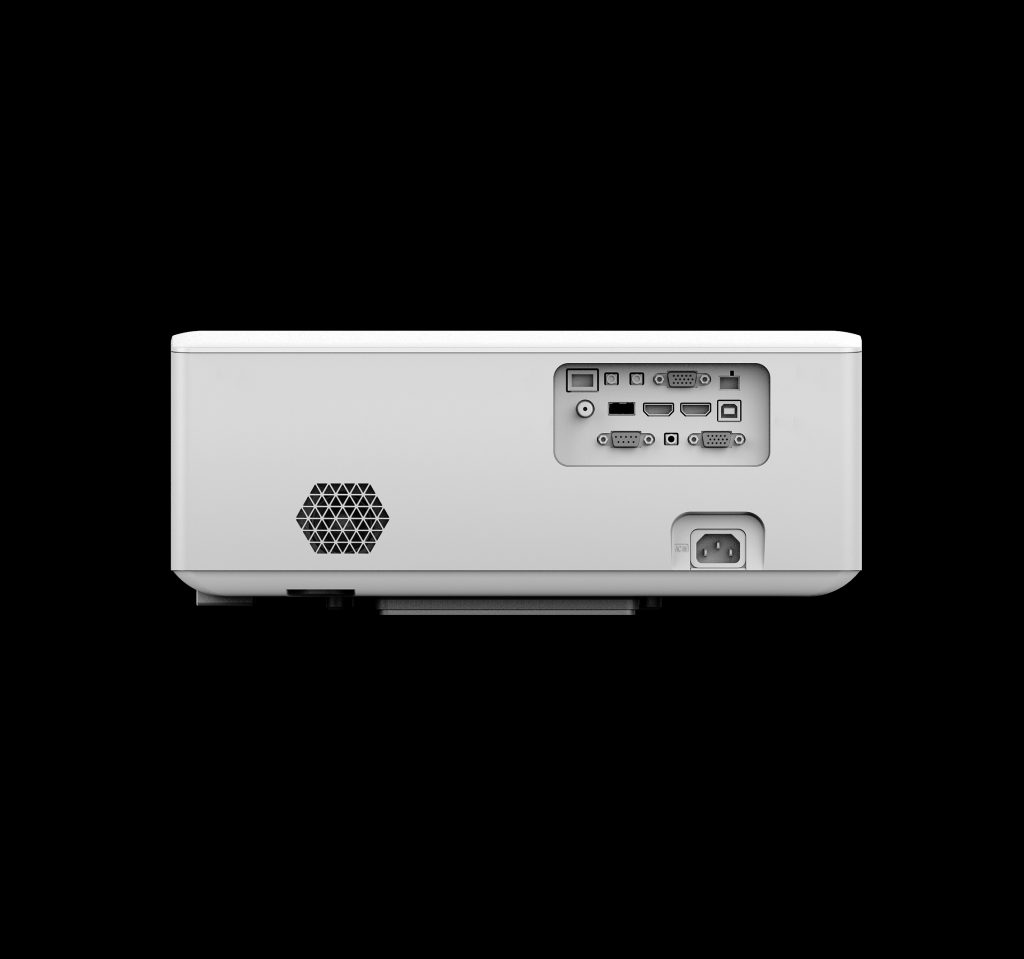 E5F36 offers full range of connection ports for integration in modern AV environments with leading control, monitoring and management systems at all different levels.
The following ports are available on E5F36: HDMI*2, USB 2.0*1, RJ45*1, VGA IN(Computer/D-sub)*2, AVInput*1,VGA Audio input*1, VGA OUT *1 (combine with VGA2 IN), Anolog audio output*1, digital audio*1, RS232*1 and factory service interface*1.
With its 35000:1 contrast ratio, E5F36 display crisp and clear images where white is brighter and black is darker with rich details.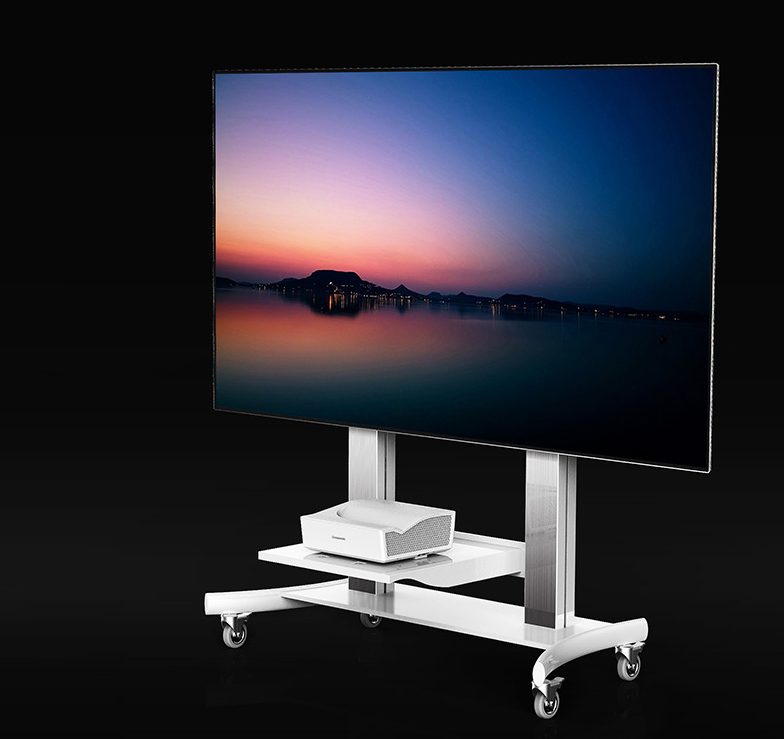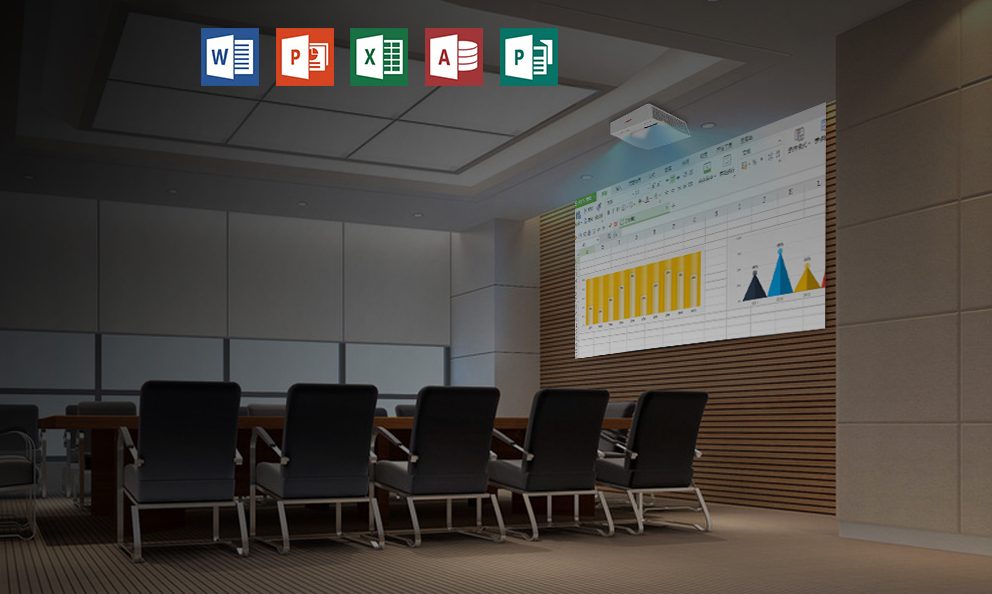 With the built-in media player, media and document files stored on external USB storage can be played directly from the projector without the need for a PC which helps to make the life easier for meetings/presentations.