As Czur's offical distributor in the UK, we are proud to make the exclusive offer on Czur Certified Refurbished products.
Every Czur Certified Refurbished product completes a rigorous refurbishment process that includes full testing that meets the same functional standards as new Czur products. Your refurbished scanner is truly "like new", with special savings of up to 20%.
Fully functional refurbished devices
Rigorous inspection process
Backed by 14-day Return Policy and 12 months warranty
You will receive a "like new" device with genuine Czur replacement parts (as needed) that has been thoroughly cleaned and inspected.
Every Czur scanner will come with all accessories, cables and software.
All Czur Certified Refurbished products are packaged in the original Czur retail box and will be sent to you with free shipping and returns.
The Czur Certified Refurbished quality commitment is backed by our 14 days hassle-free return policy and one-year limited warranty.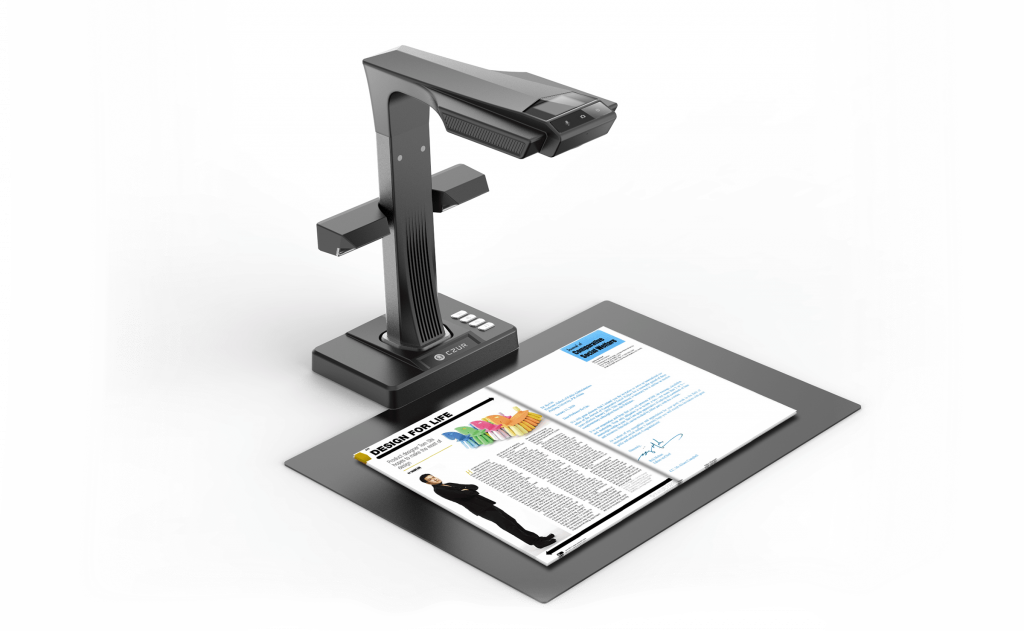 Build Your Own Digital Library with Czur ET16 Plus
As the advanced version of original Czur ET16 which was successful and praised by the users, Czur ET16 Plus provides better using experience with stunning new features.
With ET16 Plus, you can easily digitalise your book collections, documents, business card etc. and build your very own digital library which can be accessed/shared/published in the way you want.
Unlike any other traditional scanners, CZUR ET16 PLUS revolutionises your scanning experience by bringing simple, intelligent and fast scanning performance.
All books, magazines, contracts and any paper documents within size A3 (Note: Due to reflectivity of materials with glossy surface, scanning result might be affected) can be scanned directly without cutting or unbinding at the speed of 1.5s/page.
The CZUR ET16 PLUS is also capable of scanning physical objects such as sculptures. All of your scanned documents can be converted to editable Word/PDF/TIFF or JPG via OCR (Optical Character Recognition) function.
Bright to Revel, not to Reflect
Czur's patented side lights evenly reveal the whole document for a precise, balanced scan, while eliminating glare from glossy pages, such as certificates, magazines and laminated documents. This is a major improvement from the original Czur ET16.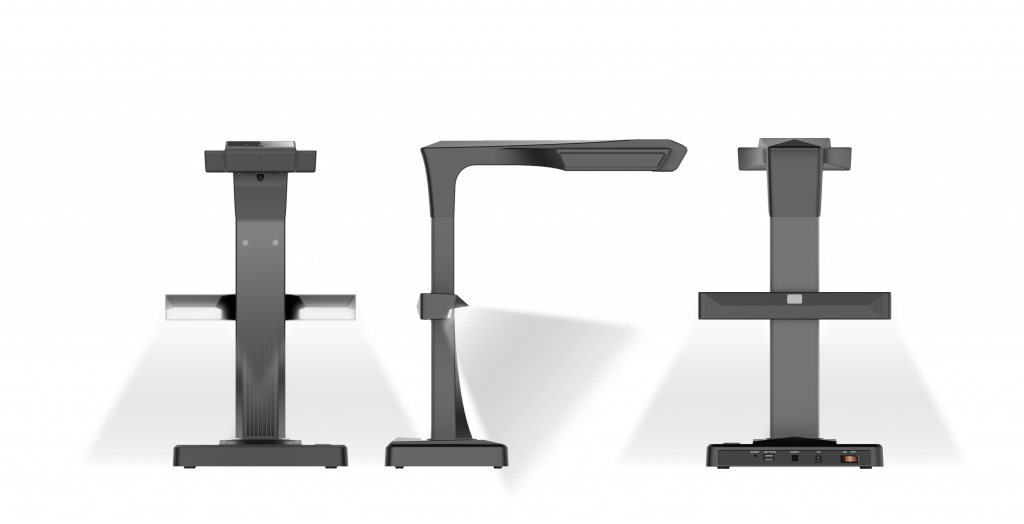 Czur ET16 Plus Unboxing Video
ET16 Plus comes with the advanced Czur Scanner Software which integrate the automatic image processing, batch document handling and export functions and the multi-language OCR which allows you to do complete the scan and document handling in one-click.
Auto Intelligent Image Processing
Simply lay the book under the camera, open and hold down book edges with your fingertips, trigger the scanner, it will scan the book, flatten the curved page while recognising and remove your fingers from the final scanned images. Your file will be perfectly straight and finger-free every time. No matter how randomly your document is placed under the camera, the CZUR' s software will easily correct it.

Smart Tilt Correction & Auto-Cropping
Never Sweat the Setup Ever Again
No matter how random or crooked your document it placed under the camera, the scanner's software will easily correct it. The ET Smart Book Scanner recognises the page edges to automatically correct and crop, revealing a perfectly straight file.

Five Color Modes
The built-in software processes your book in five Color Modes: Color, Patterns, Stamp, Grayscale and B&W. This collection fits every document and result you need.
Batch Processing and Export with Built-In OCR Engine
All the image processing on Czur ET scanners are automatically processed. However, if required, the scanner allows users to do further image processing including trimming, rotating, size standardisation, bulk renaming and file quality adjustment.
Czur Scanner Software Suit comes with a built-in OCR engine licensed by the industry leader – ABBYY. The scanned images can be converted into searchable/editable Word/Text/PDF files with on-click.
The software also offers multi export options including PDF/Searchable PDF/Text/Word export which makes the access and sharing of scanned files an easy job to do.