AWOL Vision LTV-3000 Pro Projector
AWOL's LTV-3000 Pro presents remarkable clarity in most lighting conditions day or night. With Triple Laser (without Colour Wheel) Technology, 4K UHD with Dolby Vision, HDR10+, and 3D Available, LTV-3000 Pro presents an unmatched sharp and colourful image. Coupled with exceptional audio immersion technology with Dolby Atmos, LTV-3000 Pro brings you an immersive 3D home theatre experience for the whole day.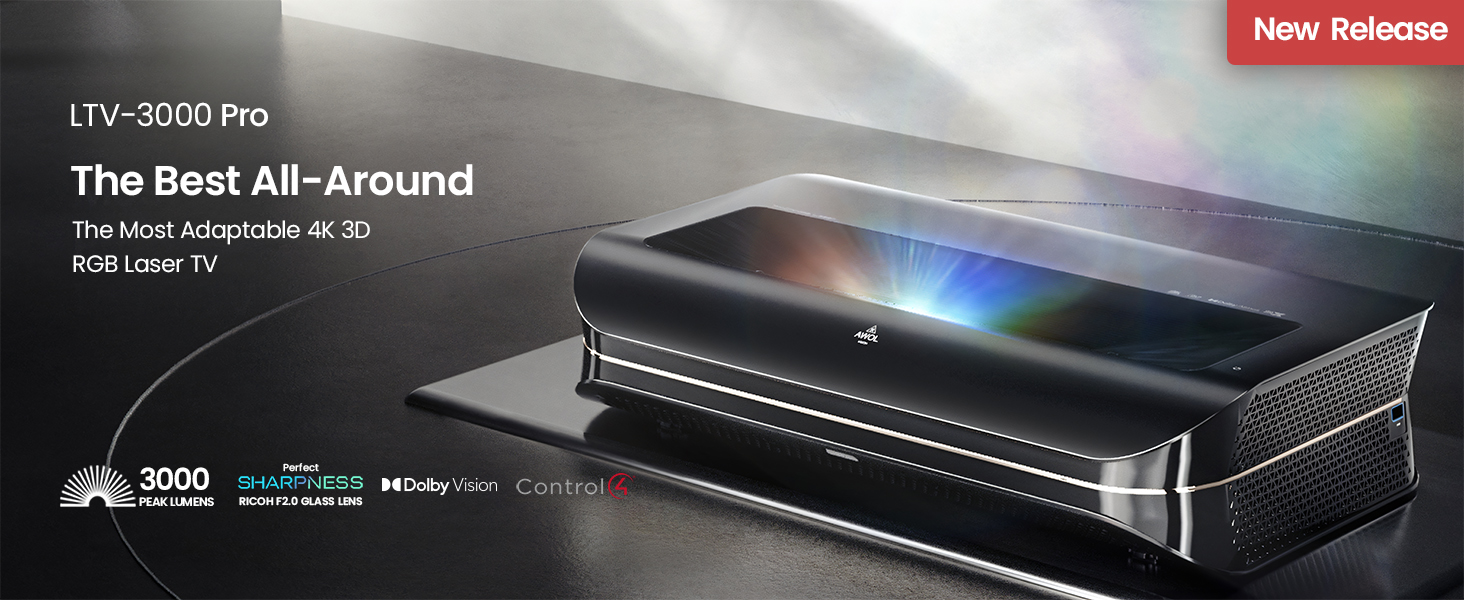 Key Projector tech specifications from manufacturers, including brightness, contrast, colour gamut, input lag, etc., can sometimes be incomplete or misleading.
To help potential customers make their decisions, we will add verified specifications from reliable, independent third-party sources where possible, including https://www.projectorcentral.com/ and https://www.mondoprojos.fr/. When we do so, we will tell you where those data are quoted from.
Manufacture Claimed: 2,500:1
Manufacture Claimed:
3000 Peak Lumens / 2400 ANSI Lumens
4K UHD (3840×2160)*
*with XPR technology
0.25:1
100″ Screen at 25cm
120″ Screen at 35cm
HDR10
HDR10+
Dolby Vision
HLG
Manufacture Claimed: N/A
Independent Source Verified: N/A
External Sound System Connectivity​
Optical S/PDIF Output
eArc Support
3.5mm Jack
Bluetooth
Operation System and Smart Features
LTV-3500 comes with a Amazon Fire TV stick which allows access to all the popular streaming and live TV apps.